Get link

Facebook

Twitter

Pinterest

Email

Other Apps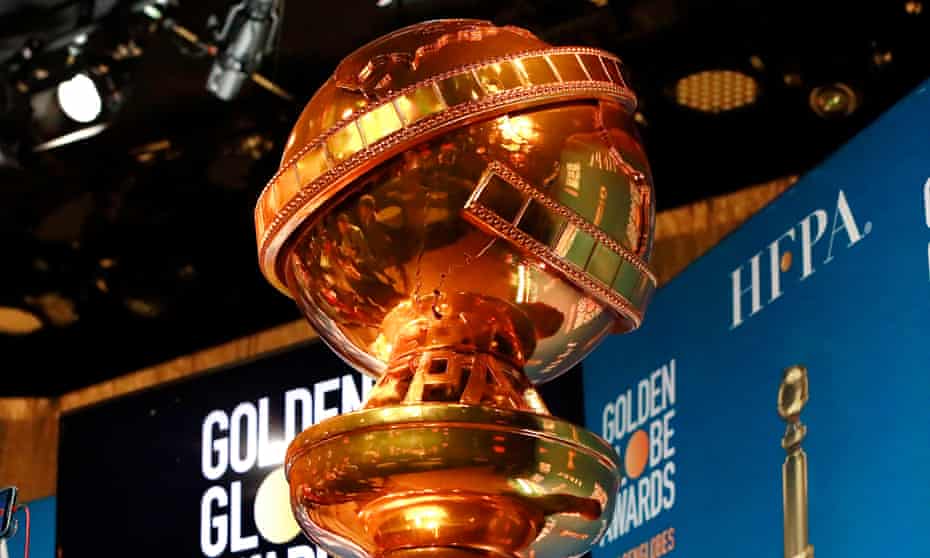 If you had forgotten all about this year's Golden Globes awards, you are far from alone. I woke up today to see news about the different winners, realizing that the troubled awards show actually happened last night. Normally, it is a night that many talk about, and millions of people tune in to watch. This year, there was no television broadcast, no red carpet, no nominees in attendance, and not even a live stream.
If you wanted to know who was winning each category (provided that you remembered it was even happening), you had to follow along on social media. Even doing that, apparently, was an odd experience. Some of the tweets were vague, got categories wrong, or didn't mention what a person won for. I didn't follow the event on twitter because I simply don't care, and it's been many years since I have.
A report from the Los Angeles Times last year brought to light various issues within the Hollywood Foreign Press Association, the group that runs the Golden Globes. One of the major issues highlighted was that there wasn't a single black voter within the group, as well as some members seeming to not even really being involved in film journalism (at least from what I remember reading). The second big issue, and one that really shouldn't have come as a surprise to anyone, was alleged vote buying.
Listeners of The Movie Breakdown podcast probably would have heard Christopher and I talking about how the Golden Globes are a sham. The investigation by the Los Angeles Times focused on a shady practice that has been happening for decades now. The vote buying allegations don't involve giving money to voters, but instead they revolve around a different type of bribe.
The earliest example of voting corruption that I can think of is the 1982 film, Butterfly. Starring Stacy Keach and Pia Zadora, it is one of the worst films I have ever seen, and Zadora's performance was beyond laughable (her husband, Meshulam Riklis produced the film, so we know why she got a starring role). Riklis flew a number of members of the HFPA to Los Vegas to have a private screening.
Over a month later, another batch of voters were brought to the couple's home in Beverly Hills to see the film. Golden Globes voting happened on January 21, the award was announced on January 30, and the film wasn't even released in theatres until February 5. The smutty incest film got three nominations, with Zadora winning New Star of the Year in a Motion picture, and also managed to get ten Razzie nominations, with Zadora winning worst actress.
There is nothing to clearly state that the votes were purchased by Riklis, but it's hard to believe that a small film like this that hadn't even been in theatres would receive that much acclaim from the HFPA. Being one of the unlucky few on the planet Earth, there is no way I can give the Golden Globes any respect for their recognition. Butterfly is literally one of the worst movies I have ever seen, and there is no way it should have had any nominations.
More recently, Netflix's show Emily in Paris, got a best television series nomination that many felt was suspect. It would turn out that Paramount had flown thirty of the voting members to Paris to visit the set, while putting them up in a five star hotel. Even on of the writers on Emily in Paris believed that a different show should have received the nomination.
There have been many other instances where the voting seems really suspect. The 2010 film, The Tourist was nominated for Best Motion Picture - Comedy or Musical, Best Actor (Johnny Depp) - Comedy or Musical, and Best Actress (Angelina Jolie) - Comedy or Musical. This highlighted the ridiculousness of the motion picture categories, as The Tourist was no where near being a comedy or musical. Since then, each year seems to have baffling designations for films as they separate motion pictures into two categories: Comedy or Musical, and Drama.
Also, The Tourist wasn't really a great movie, which lead some people (myself included) to wonder if its nominations of two of the most popular talents in Hollywood was a ploy to get more viewers. The only other awards that had Depp and Jolie nominated were the Teen Choice Awards, which we all know is obviously the Axe Body Spray equivalent of the awards circuit.
The Hollywood Foreign Press Association, which Gary Oldman once described as "ninety nobodies having a wank," have put themselves in this situation. It is a pretty incredible fall from grace, as it didn't even take a year for it to fall to the point where they didn't even have an internet live stream. Members have apparently sold their tickets to the awards show for almost forty thousand dollars.
The Golden Globes have always been for me a confusing affair. From nominating movies in categories that they clearly shouldn't belong, to nominating movies and performances that are undeserving, the HFPA often reinforces why I don't put any stock into it. From it's antiquated system of selecting voters to its selections of nominees and winners, I just cannot give it much credit. The show has sank from a major annual event to a confusing twitter feed for those who care and actually remembered about it. The mighty has fallen, and for good reason. For a few years, Christopher and I have ridiculed it, and I'm not writing this to say, 'I told you so.' No, I'm saying, 'we told you so,' and so did many others that long knew of its less than transparent activities.
Get link

Facebook

Twitter

Pinterest

Email

Other Apps
I'm smarter than a bat. I know this because I caught the little jerk bat that got in my apartment, before immediately and inadvertently bringing him back in. So maybe I'm not smarter than a bat.