Get link

Facebook

Twitter

Pinterest

Email

Other Apps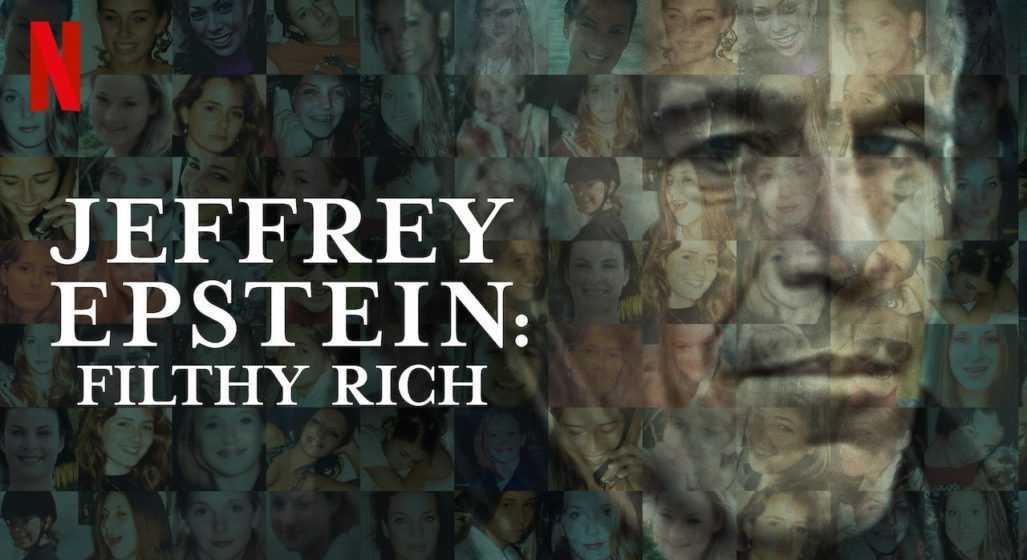 Jeffery Epstein: Filthy Rich is a 2020 four part Netflix docuseries that developed from a novel by James Patterson. The name Jeffery Epstein is well known, but the interesting thing about this docuseries is that it was in production prior to his arrest in 2019. This is a case of luck in having been at the right place at the right time, much like The Armstrong Lie.
Director Lisa Bryant digs deep into Epstein's history of predatory behaviour and obtained interviews with early victims. This paints a picture of just how far back his predatory behaviour went, but I believe it is easily assumable that his crimes date back much further. Bryant has worked as a producer on a number of docuseries, and this is her first time directing, but it really does not feel like that. She is able to present the story in a captivating way while making the timeline and major players easy to digest for the viewer.
Bryant also takes some time to look at Epstein's career, with some solid interviewees to fill in the picture. We learn that he lied on his resumes about his education, and that he was considered someone who was not opposed to immoral behaviour. As well, Bryant illustrates just how powerful Epstein was and how he was connected with extremely high profile individuals such as Bill Clinton.
Through the interviews, we learn how Epstein, with the assistance of his former girlfriend Ghislaine Maxwell, created a pyramid scheme of sexual abuse. Teenage girls were recruited to give Epstein 'massages' for money, and also were told that they would be paid the same amount if they were able to bring in more teenagers to provide massages.
The backbone of the docuseries is the investigation into Epstein that was conducted by Palm Beach police. We see through the interviews just how seriously officers and FBI agents took the allegations from the victims. This was a very important case, and they didn't allow any privilege to Epstein or treat him differently due to his wealth and influence.
The heartbreaking element of this story is how little justice was served. Alexander Acosta, the U.S. Attorney for the Southern District of Florida reached a plea deal with Epstein's lawyers that whittled the list of charges down to two. The plea deal also granted him immunity from federal prosecution, and also immunity for any named or un-named co-conspirators. On top of that, the deal was kept from being known to his victims.
We are given an understanding of the pain that this caused the many victims as well as how upsetting this was for the police and FBI agents that had dedicated so much energy, time, and resources to putting this mega predator away. There is a lot of pain displayed, and the viewer can really feel that anguish. We are also understandably outraged at the preferential treatment he received from Acosta.
Epstein's arrest in 2019 happened during the filming, which added a whole new layer to the relevance of what Bryant was doing. She masterfully was able to pivot and go with the flow of events as they unfolded. Docuseries can take a while to air after concluding production, and this could have been wrapped and released as an outdated project. Thankfully, Bryant put in the effort needed to tell the entire story.
This docuseries works well from a narrative perspective, and is effective at walking the audience through the events and the devastation that was caused by Epstein. This is also a weakness of the series. If you are well versed on what happened with Jeffery Epstein, then this docuseries won't bring much to the table for you. It does not dig deep into issues, and just works to tell the story. There is nothing wrong that, but it does limit the experience for some audience members.
Rating - 3 out of 4 stars
Get link

Facebook

Twitter

Pinterest

Email

Other Apps
I'm smarter than a bat. I know this because I caught the little jerk bat that got in my apartment, before immediately and inadvertently bringing him back in. So maybe I'm not smarter than a bat.